---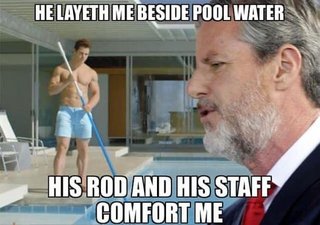 One if by land, two if by slam!
---
Senior
Posts: 873
Joined: Thu Nov 30, 2006 2:00 am
Location: South Boston
The guy is a mess but it's kind of ridiculous that this is the story that gets him removed. If he wants to see his wife get railed by the pool boy, let him do it. It's weird but it has nothing to do with the school. Sure, it goes against the religious nature of the school. But there are many other business owners who do weird things in their personal life that don't align with the values of their business.
---
We know Jerry is into cuck porn.
---
---
---
I'm always highly skeptical of these holier than thou Christian preacher types. There always seem to be some major skeletons in the closet.
---
Completely agree, especially the mega-churches.
Feeling entitled is JUST a feeling...
---
---
---
Hall of Fame
Posts: 14852
Joined: Fri Apr 04, 2003 1:32 am
Location: Milford, MA
Contact:
Isn't that a good thing for your agenda? This could help torpedo the school and end UMass playing them in football. You should be praising this.
Stop waiting for UMass to do something big and help UMass do something big. - Shades
---